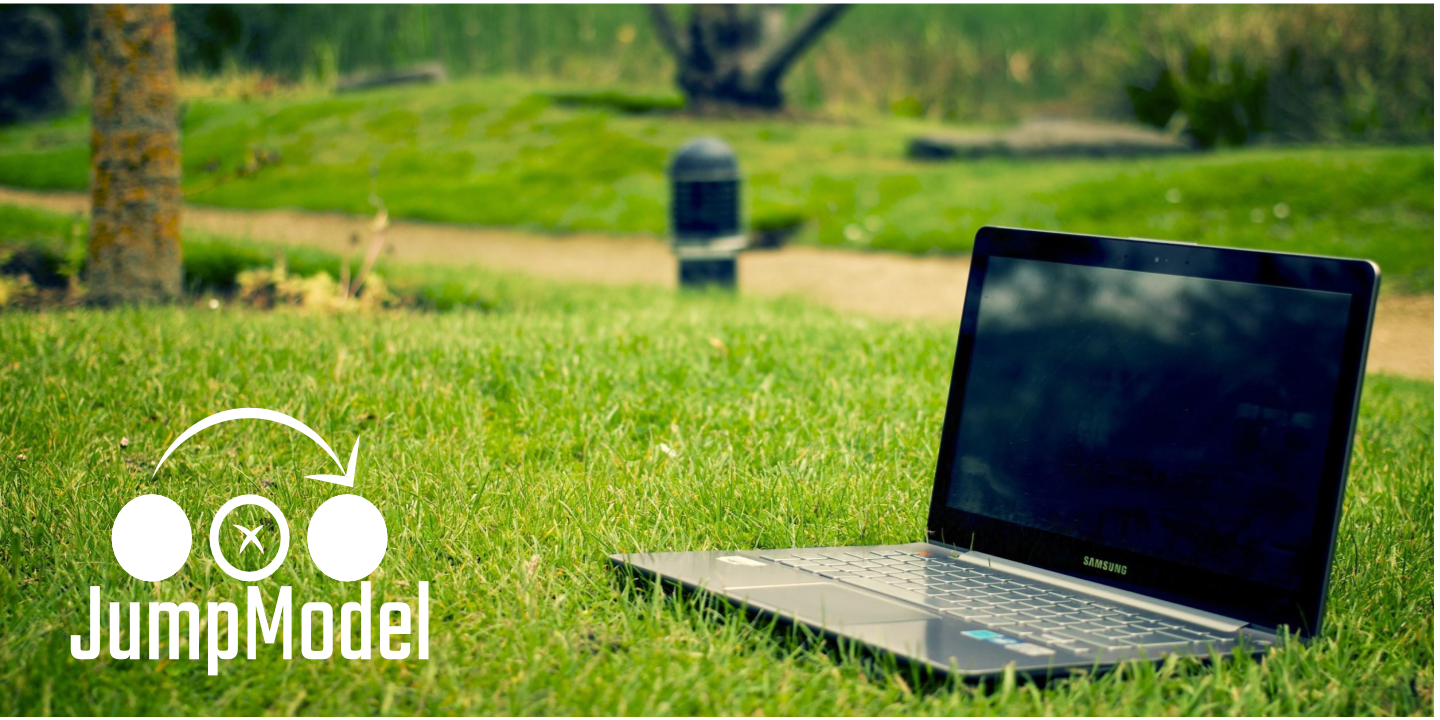 Value hacking
What is value hacking? It's the act of generating value at minimal cost through novel and creative means. It's like the business version of a life hack. Technology is all about generating value for lower cost. On time, on budget, on scope should be table stakes. Value is the only true measure of success.
Software solutions are meant to be value hacks. Many solutions deliver outsized value for their cost. But sadly, many, as we know, do not. The difference can almost always be attributed to a faulty feedback loop. One of the key aspects of a "high performance feedback loop" is being able to quickly deliver feedback in the form of a feature. Doing this with custom code requires a high level of team sophistication, maturity and resources. If you are looking for a way to get there with less risk and difficulty, look no further than the burgeoning world of low-code tools.
We've identified 16 different "flavors" of low-code tools that can be used to deliver outsized value to the enterprise. It's important to note that these are the 4 basic building blocks of low-code tools that can address a wide range of use cases. We've left out low-code infrastructure, security, devops and AI. While these areas are important, we believe starting with the needs of the users is the first step to the value hack. Once you get your high performance feedback loop in place, then you can rev up the engine with the above extras.
Have a look at our take on the flavors below: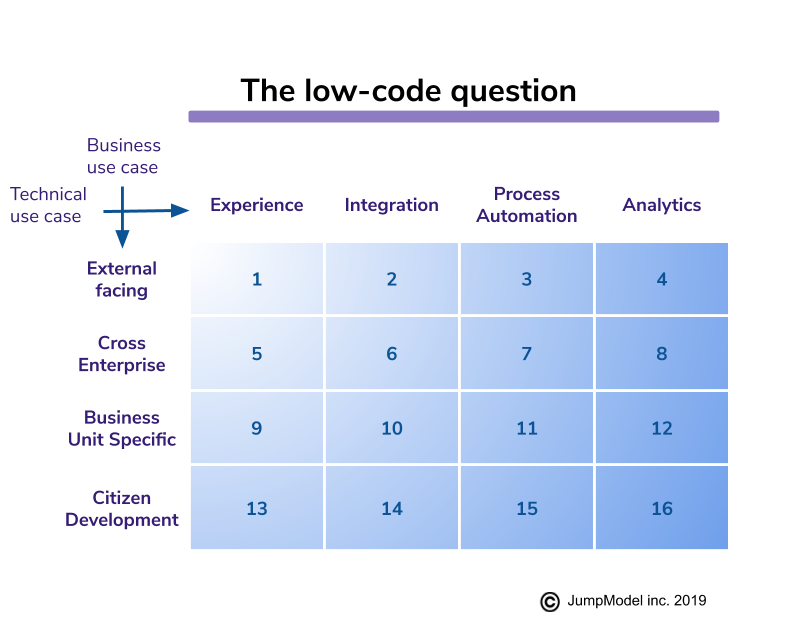 Business use case
External facing – Low-code tools that are used to provide digital experience to customers or outside partners. Example: eCommerce application used to sell products online.
Cross Enterprise – Low-code tools that are used to provide applications to a large audience across multiple business units within an enterprise. Example: An internal application used to track volunteer time.
Business Unit – Low-code tools that are built for use within a specific area of the business that has a niche needs. Example: An application that field techs use to repair machinery more efficiently.
Citizen Development – Low-code tools that are made for non-technical creators. Example: An application an accountant makes to generate a dashboard of recurring reports.
Technology Use Case
Experience – These are the tools that allow us to deliver interfaces that produce value during every day use.
Integration – The are the tools that allow different applications to talk to each other in real time.
Process Automation – Tools that allow us to automate manual processes, allowing a human to focus on more valuable tasks.
Analytics – Tools that allow us to group, sort, and display data visually.
The low-code landscape
The trick, of course, is – What technology do you use in which flavor? That will be a different answer for almost every specific use case, however we have attempted to put some of the better technologies into one place so that we can reference it. Here is our first stab at the low-code landscape for 2020.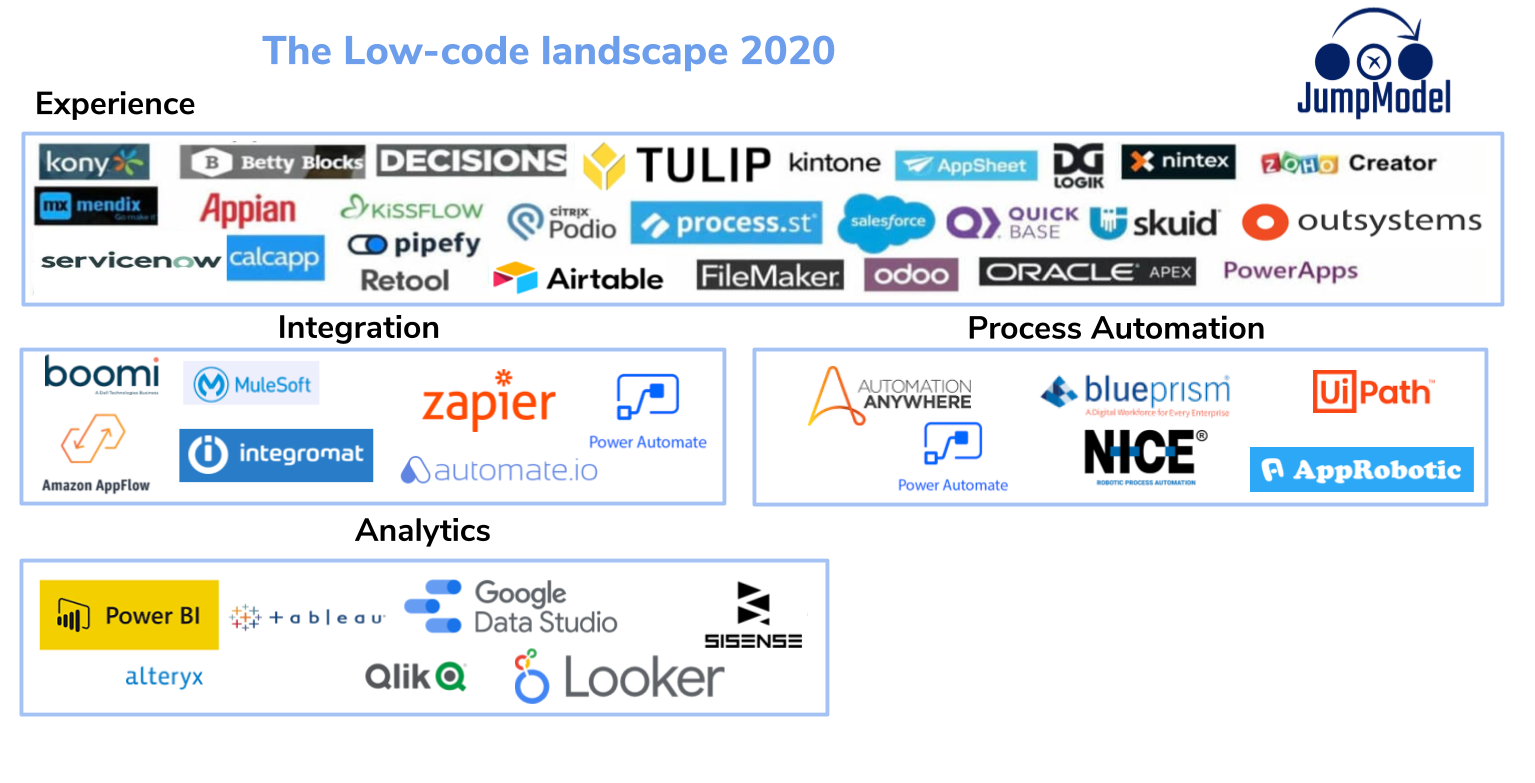 We've left out tons here so please reach out with any additions you have! But at least this will get you started on your journey to build out your tool belt!