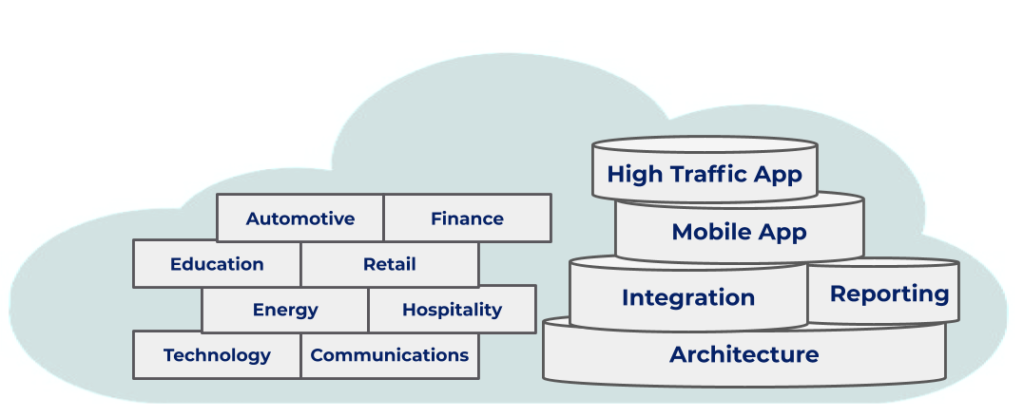 Ultra lean, lightning fast. Very easy.
You can access our high powered OutSystems ecosystem as early as tomorrow. We'll take on anything that involves the intersection of tech and the OutSystems platform. Architecture, Build and Support is our sweet spot. Our model allows us to offer you fast and high quality solutions with ultra lean expert teams.
What we offer.

Deep expertise in architecture and design patterns that work best with the Outsystems platform
Ultra Lean delivery with an elite OutSystems ecosystem
Vast business domain knowledge in many common and niche areas

Architecture

Your business case is unique. Our architects have deployed Outsystems in many environments and can help guide you to the path of greatest return on investment.

Build
Create complex solutions at lightning speed and integrate them with third-party systems and data sources easily. Get experts that have experience in the exact domain and third-party system you are working with. Bring them in for short periods to knock out bottlenecks quickly.

Support
Sculpt an ultra lean team of OutSystems specialists that align with your specific domain needs to address issues as they arise. Respond to business needs with lightning fast efficiency. Get issues addressed correctly the first time by interacting directly with specialists that have deep expertise.