Core belief and value proposition:
Decisions on your digital investments cannot be accurately made before an MVP is constructed, therefore, all efforts must be made to get to that point at lightning speed —-> Our ecosystem allows us to bring in the people needed to stand up an MVP in a matter of days. Then we generate accurate current state data, paired with comprehensive knowledge about the impact of decisions to give you the freedom to decide your vision.
Build and Evolve has two streams, Experience Build, and Process Automation. You can think of these as "customer-facing" and "internal facing" processes. The experience side will have experts that are focused on providing your users with a journey that is unique, engaging, and valuable.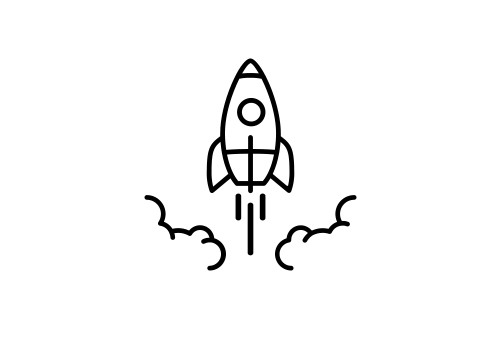 Minimum viable product
Our first goal is to get something in front of you as quickly and low-cost as possible. This allows you to start using your solution and getting real feedback on what it needs to grow and be valuable. It's no secret that in the modern world, sometimes it's best to create a minimum viable product and get it to market before your organization's momentum is lost, and consumer interest dissipates.
Build
Then, from there, you dictate what we do in every sprint. We are not reinventing Agile, just a way to do it so that you can choose exactly how many dollars will go to each deliverable. Every sprint is like a menu for you to build onto your MVP. We want you to know exactly where your dollars are going at all times, so that there are no doubts, concerns, or confusion.

Evolve
Once you feel like you have reached functionality that you are comfortable with, we will create an evolving plan, to either completely transfer the knowledge to you or keep the team around at a significantly reduced-cost structure. In fact, JumpModel has helped to reduce development costs at an average of as much as 60% As you know, keeping the team engaged means that any problems that arise can be solved quickly and effectively.
Once the race to the MVP is done, we will provide you as much information as possible to help you make the right decision. Since the overall project is broken down into smaller sprint projects of 1-4 weeks, this gives you the opportunity to make decisions without feeling like you are coerced by circumstances beyond your control.