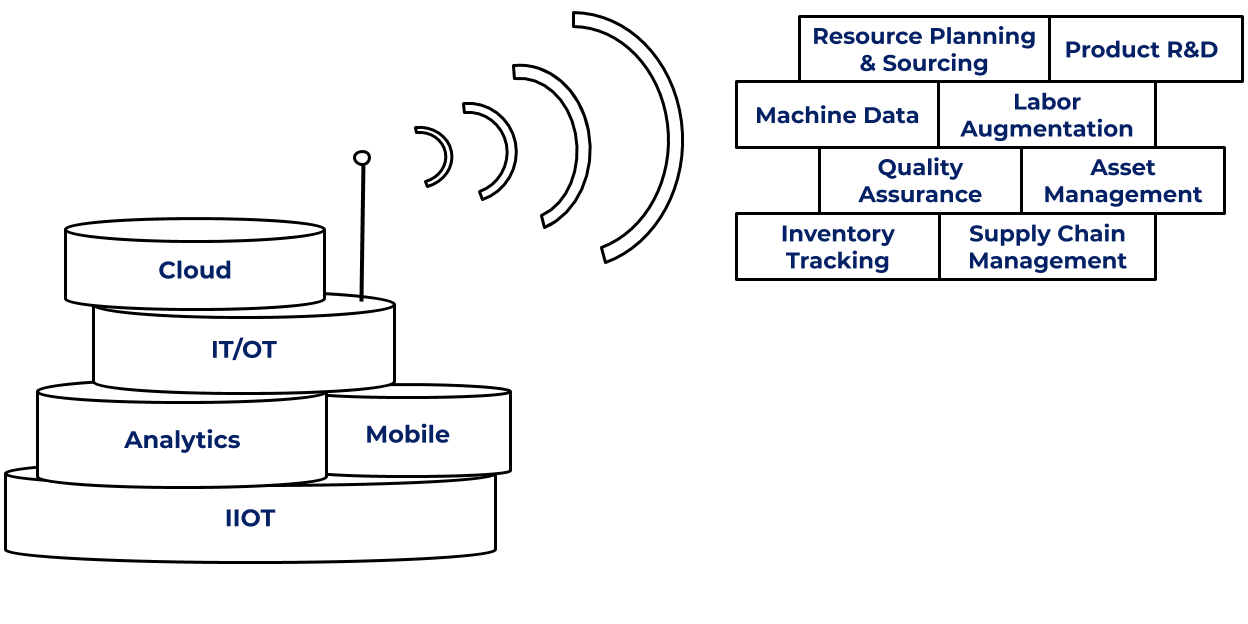 Lightning fast, reliable. Very easy.
Access our high powered Industry 4.0 ecosystem as early as tomorrow. Nuanced solutions involving multiple business lines and a complex technology stack is our where we thrive.  
What we offer.

Ultra Lean delivery with our ecosystem of industry 4.0 specialists
Vast business domain knowledge in many common and niche areas such as Suppy Chain, IOT, Asset Management
Frameworks to engage and deliver quality at lightning speed

Define
What problems are you trying to solve with technology? Have you defined the problem correctly? We use the design thinking model to define a problem the right way the first time so that you don't end up burning resources incorrectly. This includes in depth current state analysis and understanding of strategy and vision.


Design
Activate our core group of architects, SMEs and advisors to design a solution that works for now and for the future. They are extremely skilled at diagnosing and designing in an ultra lean fashion. Also our technology agnostic approach will give you a greater chance at keeping your total cost of ownership in check.

Build & Evolve
Sculpt an ultra lean team of specialists that align with your specific domain needs to build, test and evolve your technology. Get useful software built in shorter order. Respond to business needs with lightning fast efficiency. Get issues addressed correctly the first time by interacting directly with specialists that have deep expertise.