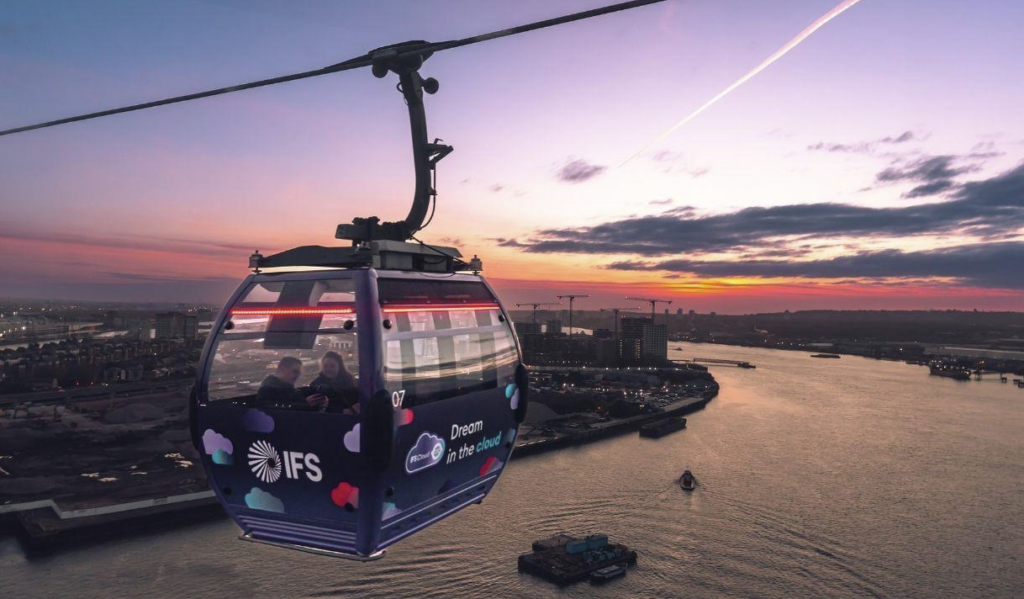 part 1 of our IFS Cloud series.
The Pillars of IFS Cloud
IFS Cloud integrates: Service Management, Enterprise Resource Planning, and Enterprise Asset Management capabilities into a unified product. be it streamlining financial processes through automation or employing robust service solutions, IFS Cloud aims to offer a consistent user experience across all functionalities.  The functionality of IFS Cloud maintains a consistent look and feel, ensuring ease of use, and allowing for the sharing of Data seamlessly across all areas, guaranteeing that information is reliable and up-to-date for your planning and decision-making needs. With new features and enhancements being added every 6 months to further improve the user experience.
this is all built on the 3 pillars of IFS cloud: Composability, Collaboration, and a Modern UX Design. 
Composability of Architecture
Scalability and flexibility are not just run of the mill IT buzzwords when it comes to IFS Cloud, they are the foundation of how it was designed. IFS Cloud takes these concepts to new heights with a single composable platform, adapting and expanding your operations as your requirements evolve becomes effortless.
While other ERP systems may rely on multiple systems pieced  together to fit business needs. IFS Cloud sets itself apart, with IFS Cloud, you have access to a single platform that seamlessly integrates various functionalities. The system is designed to allow you to tailor the software to your specific business needs, you can choose from a wide range of modules and functions that align with your industry and operational requirements. This modular approach ensures that you only pay for what you need, avoiding unnecessary costs and complexity.
This composable approach brings greater efficiency, collaboration, and streamlined operations to your business. with all of the above, you also have the freedom to decide where to deploy your solution, be it on the IFS Cloud or on Prem. allowing you to have full control over your deployment choices.
Imagine the ease of managing and optimizing all aspects of your operations from a single, comprehensive solution.  
Collaboration
IFS Cloud places a strong emphasis on fostering collaboration among teams, regardless of their physical location. By utilizing IFS Cloud, you gain access to robust collaborative abilities that leverage the cloud platform. This allows for real-time data sharing and the availability for teams to work together seamlessly regardless of location.
Teams working in the field can utilize mobile devices to access IFS Cloud, enabling them to perform tasks, update information, and collaborate in real time. being able to immediately access relevant data ensures that field operators are able to remain connected with the rest of the organization. Allowing for improved service and maintenance with faster delivery of crucial data. Increasing communication efficiency and enabling faster decision-making for the business.
With IFS Cloud's cloud-native architecture everyone is able to access the same data and collaborate seamlessly through a unified product that is built on a shared platform.
A modern UX design
IFS Cloud boasts a modern user experience (UX) design. This sleek and intuitive interface is designed with the end-user in mind, offering a seamless and enjoyable experience. The  new UX  for IFS Cloud focuses on delivering a clean and visually appealing interface, ensuring that users can easily find the information they need without unnecessary clutter. The design elements are thoughtfully arranged, providing a seamless and intuitive user journey.
One of the key aspects of the modern UX design is an emphasis on efficiency. IFS Cloud streamlines workflows and eliminates unnecessary steps, allowing users to accomplish tasks with fewer clicks and less effort. The intuitive design and logical flow of the UX enable users to quickly navigate through the modules and functionalities of IFS Cloud, reducing the learning curve and increasing productivity.
Takeaways
IFS Cloud stands as an exceptional solution in the realm of enterprise resource planning. The user experience offered by IFS Cloud empowers you to conduct business with efficiency. It seamlessly combines the intuitive feel  of top-tier consumer software with the robust performance required for intricate scenarios and data-intensive enterprise environments.